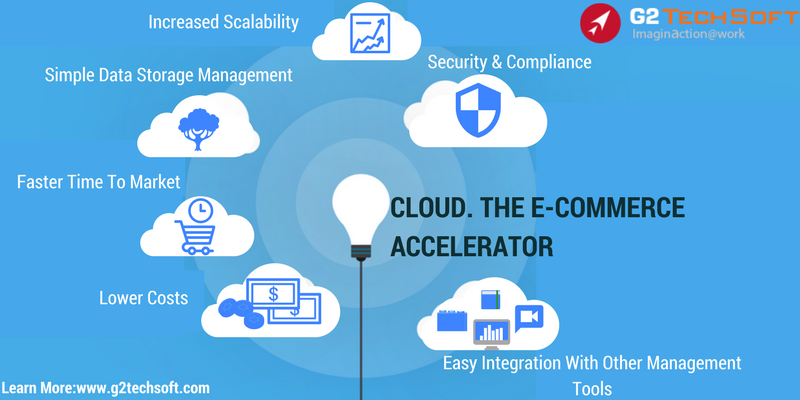 Optimize your cloud investments with this detailed checklist for every E-com cloud consumer.
Cloud Features
Cloud packages come with additional features and it is in your hands to make the best out of these features. Choose managed database services to improve your App performance, reduce the time of your IT staff and the cost of running your business.
Sizing Instances
Don't head for a jump start by opting for a package that has more than what you actually need. Start by analyzing your basic needs and you can scale up as you move forward.
Rethinking Architecture
If you've already been operating a business in the cloud it doesn't necessarily mean that it is the best architecture. A future-ready cloud infrastructure allows developing new models of online systems. Improve performance and efficiency by switching from your usual data transfer to a Content Delivery Network.
Auto Scaling
The core feature of the cloud is its flexibility. In order to achieve maximum flexibility, you have to correctly define the minimum and maximum size of instance sets along with the basic scaling metrics. This can improve the performance and reduce the overall cost of running your business.
Managing Instances
Analyze and set metrics in such a way that unused instances are terminated. Managing instances in a dynamic way can have a positive impact on your cloud invoice.
Consolidated View
In order to support your budget and chargeback, opt for a distributed cloud system. Tracking all accounts can be a bit challenging. Make sure to have a consolidated presentation of all accounts.
Leveraging Service Level Agreement
Providers seek to deliver a certain level of service irrespective of your setup. Utilize a Service Level Agreement that allows you to opt for inexpensive computing resources or consider deploying in inexpensive regions.
Using Reserved Capacity
Cloud packages come with reserved capacities like computing and databases for a fixed time and at lower rates. Plan properly and estimate accurately prior to getting committed to reserved capacities. This can reward you with significant savings.
Cheaper Storage
Since hard drives are pricey, transferring data from its physical storage to the cloud can reduce the overall cost. But it is crucial to concentrate on your data backup policies as well.
Disabling Tagged Instances
Developers and test workloads can be benefited by disabling tagged instances. Automated disabling of tagged instances at the end of the day keeps them offline until they will be restored once the user activity resumes. This feature saves a lot of operational hours.
Optimization Tools
Employ optimization and management tools to keep track of your cloud environment. These tools offer greater transparency and allow you to make fast and reliable data-driven decisions.
Cloud optimization starts with detailed analysis and continuous measuring against other cloud setups. This leads to identifying and eliminating every inefficient area, which in turn optimizes every route of your online presence and avoids any lost-opportunity costs. Once your cloud optimization is done accurately, you will get visible results – faster apps, quick page loads, uninterrupted product descriptions, uninterrupted performance even during traffic spikes, and consistent operations even during outages. And you will be one happy CEO with lower bandwidth bills and better returns on your cloud expenditure.