Network and Security in IT Infrastructure and Business Continuity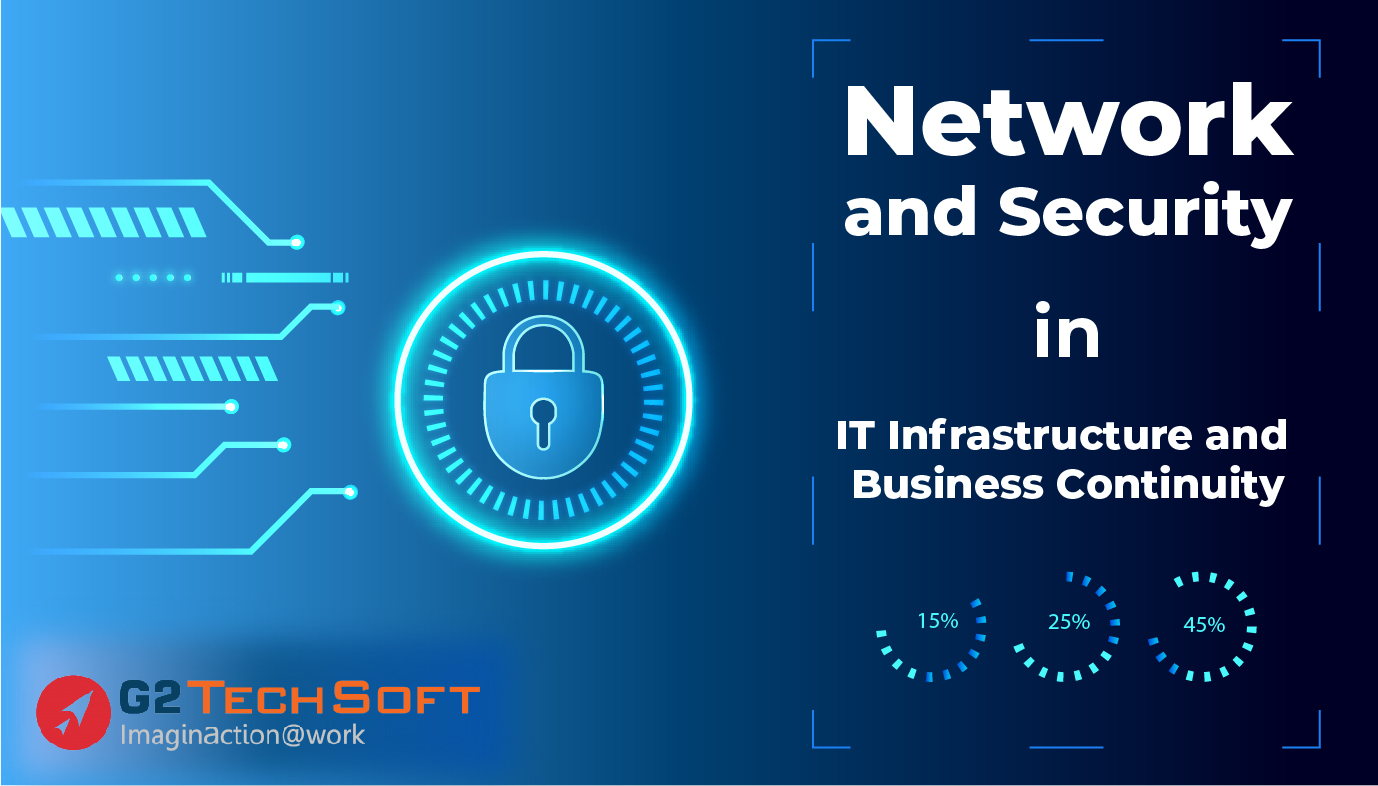 Remote working being the most followed trend with the oncoming of the pandemic has brought an exponential increase in cyber threats 2021. As per Gartner's report, there is more than a 7% increase in costs for businesses' network security year by year. Any business to grow and maintain continuity needs to have sound Network and Security on which thought this blog is purposed for encouraging all business holders for an all-time secure environment.
Does your business want network security? Ask yourself!
Most businesses rely on their existing IT management and controls for Network and Security but having said the increasing cyber-attacks with the current situation of Work from Home, there are more skilled hackers with different sorts of techniques capable to breach any organization's security. But still, you can check upon the existing scenarios in your organization to analyze the requirement for network security solutions in your business or organization.
Business is facing poor network performance intermittently
Lacking regular monitoring of installed security and network solutions
Investing large costs, efforts, and time over computer security services, network and security solutions overall set up
Installed network security solutions are not updated
Not installed Cybersecurity tools for network security in cybersecurity
No policy for virtualized servers in the current time for computer network security
No knowledge and means of network and security optimization for the business
Devoid of next-generation firewall and internet security software, thus not enough performance for security against cyber attacks
The above scenarios indicate a poor and incompetent network and security management in any business and if you relate to more than 3 points from the above list, then you are in dire need to adopt better IT security solutions for business or deploy external assistance to run for long in the digital world.
IP Multimedia System or IMS services used by businesses through service providers works for bringing multimedia services through IP protocol to mobile devices or fixed areas anytime with a set of specifications. Though these services are protected by a security layer for cloud computing security the service layer is still prone to online attacks such as Volumetric Denial of Service (DoS) for VoIP, Protocol attacks with infected Session Initiation Protocol messages, easy to hack media conversations running through openly traveling IP Media Packets.
IMS-based services though the future of open medium for the quick and convenient deployment of network solutions are also vulnerable to toll fraud, permission acquisition, service abuse, and more. Thus, holds poor cloud security posture management.
The security risks can be prevented by implementing protections to cloud vulnerability via next generation firewall or better computer and network security, managed network security services for applications and systems, and strong authentication access to IMS networks.
How to Make Your IT Infrastructure More Secure?
Security of your IT infrastructure is a must to repel any defamation among customers and financial loss to the business. The protection of business integrity from harmful security breaches in form of account hackings, infiltrations, internal breaches, phishing, and malicious links in emails, etc. is the need of the hour and can be processed by following best IT security trends 2021.
1. Conducting an IT assessment/audit and planning
Manage and conduct regular IT security audits under the supervision of IT experts with vast experience in corporate internet security. Deep discussions over current and future requirements such as enterprise network security software for IT network and security along with implementations after intense risk assessments by the business holder are advantageous.
2. Implementing and ensuring a strong password policy
To avoid foreign and unauthentic access to your accounts, it is mandatory to enforce a strong password policy via password management solutions in an organization. To make it better, a policy for limited user access privileges and reliable computer security software needs to be followed for every network user account.
It is the most common and recommended in all types of network security as loss of crucial data due to issues in cloud computing will be hard to manage by any business and having data backups stored on cloud servers or local storages is the best way to manage data security in cloud computing. Other than needed in data loss, backups are always a custom for data records, a part of legal compliance in some businesses.
4. Reviewing your Cybersecurity tools and antivirus
If you have already installed Cybersecurity tools in your organization, then a regular audit of accurate functioning, current performance, and update requirements via a Cybersecurity advisor need to be practiced for cloud vulnerability management. Antivirus or computer security software for system applications must be updated and reviewed as soon as possible to prevent security issues in cloud computing as well as getting a quick fix of recent bugs and viruses along with new features through integrated programs by developers in recent versions.
5. Updating your software and firewall
Next-generation firewall delivers unmatchable security and needs to be deployed along with regular updates of software utilized by users on systems through the IT department. Always check for security updates, patches, and equipped workstations.
Perform frequent audits on your servers for assessment of existing risks and threats to databases, password policies, file-sharing permissions, and more to eliminate any chance of data loss through infected servers.
7. Outsourcing IT security-related processes and systems
Choose third-party network security services or cloud managed security service for your IT infrastructure for Business as a Service (Baas), or Software as a Service (SaaS), or others as it will introduce the existing business security trend to more interactive, cost-effective, user-friendly IT security-related processes and systems including cloud-managed security service, through experienced developers for IT infrastructure network and security.
How Does Outsourcing IT Help Improve Network Security?
Outsourcing security services for your organization is completely a thoughtful decision and includes sure-shot advantages as it would involve experienced IT professionals with vast exposure to the latest network security trends, an approach to new technologies, better enterprise network security solutions. These IT security consultants are help guide or suggest the correct network and security measures for the IT infrastructure when any business is involved in a new project for advanced security.
Such investment of cost and time in outsourcing managed security services from a skilled and trusted Network Security Services Company is worth securing your business integrity and revenues efficiently.
Your business or enterprise can work as a team with the outsourcing company on a project to assess and analyze the existing situation of network security and determining the potential ways, solutions, and technologies available to improve it under experts' guidance and supervision all the time. Any urgent implementations can be backed up by the outsourced team with a dedicated time allotment for the completion of the project. Thus, outsourcing IT network solutions is advantageous anytime for businesses.
Get it done with G2 TechSoft!
Find the expert and robust cloud security consulting services, IT managed security services, cyber consulting services, and computer security outsourcing services at G2 TechSoft which is your best IT infrastructure network and security partner with a team of skilled and experienced IT professionals, developers, cyber solutions experts, and consultants. Get started by contacting us with a simple mail with required details and business requirements. Joining with G2 TechSoft is out of harm's way to outsource IT network and security services as the expert is chosen!