Microsoft Office 365™ is business productivity and collaboration suite that empowers organizations to work smarter. As your business productivity backbone, G2TechSoft can provide the support you need to overcome Key challenges with a proven, holistic approach to cloud-based support and productivity services. With our customized support packages for Microsoft Office 365, we offer a full suite of Microsoft 365 apps for business, Microsoft office 365 cloud solutions, and Microsoft Office consulting services, along with Microsoft office products to suit your business needs.
Our Microsoft 365 Support Services
To meet your business objectives and keep overhead costs as low as possible, you need to take full advantage of Microsoft 365. Our team of specialists offers full-spectrum Microsoft office 365 support services tailored to each client's unique needs.

Business & Team Office 365 Support
If you want to get started with Office 365 in your organization, we can provide the business application help you need.

Enterprise Level Office 365 Support
Get enterprise-grade Office 365 Support from highly experienced and expert Microsoft Office 365 consultants at an affordable cost.

End-User Office 365 Support
Our experts offer the entire range of end-user Office 365 Support by configuring Microsoft Teams, training IT admins, SharePoint, and Power BI. Whether managing Microsoft 365 passwords or managing multiple users' accounts, Microsoft End User Support helps your users who keep your business wheels running.
Looking for a
trusted Microsoft Office 365

support services? Set up a call with our expert.
Office 365 Services Offered
Office 365 Setup, configuration & patching service
We can help you set up Office 365 in your office, whether you have an IT staff or not. We also offer training to help you learn how to use the product.
Office 365 Admin training, support services
If you are an Office 365 administrator for your organization, we can host an online class tailored to your needs.
Office 365 database migration & integration
Our Microsoft-certified Office 365 experts will prepare a well-oiled database migration and integration strategy plan. We have the necessary expertise and skillset to carry out the task.
MS office 365 consulting
Our Microsoft Office consulting team comprising expert Office 365 professionals will help you create a strategic plan to streamline your business goals and assist employees to connect seamlessly.
Mobile Device support
Set up Office 365 apps and email on a mobile device to get the Business & Enterprise Email System up and running.
MS Office 365 Support Services
We offer a comprehensive range of MS Office 365 support services as per your demand and business needs. These support services have been devised keeping in mind of customers' requirements.
Preventive maintenance
Our experts provide all kinds of preventive and reactive maintenance on individual assets by preparing a detailed plan for maintaining assets and generating work order proposals.
Corrective maintenance
Your Office 365 system may not be working properly because of some unwanted errors and bugs in your system. Our support staff find out such issues and addresses these errors so that the system run smoothly.
Adaptive maintenance
We can help you maintain your system smoothly by adapting it to changed technical or business requirements by modifying the software environment where your system resides.
Perfective maintenance
Whether you require speed optimization or improvement in UI or enhanced functionalities, we can help you achieve the same with our perfective maintenance support.
Managed services
At G2TechSoft, you get full-suite of managed IT services for your all your business needs whether its desktop as a Service or other Office 365 services.
MS Office 365 Consulting Services
Our Office 365 consulting solution helps providers connect with technology and customers, streamline processes, improve workflow, increase productivity, and reduce unnecessary costs.

Assessment and strategic planning
Our Office 365 readiness assessment enables you to ease-out a mailbox/exchange to Office 365 migration and helps you determine if your existing infrastructure is ready to handle the transition.

Health test
Being a top Office 365 consulting company, we can identify the health of your existing IT network is crucial before migrating to Microsoft Office 365 environment.

Training
Our experts will provide training to handle the Office 365 system and resolve issue whenever they arise. The training session is customized to your staff needs.

Setup and configuration
We will set up and configure your Office 365 accounts to ensure that you can access the services that we set up for you.
Why G2 for managed Office 365 services?
16+ years of expertise in IT industry
Experienced in all the version of MS office support
Dedicated team for help desk and support services
24*7 maintenance for every project
Cost-effective from implementation to support
Flexibility in managed services
Transparency and responsiveness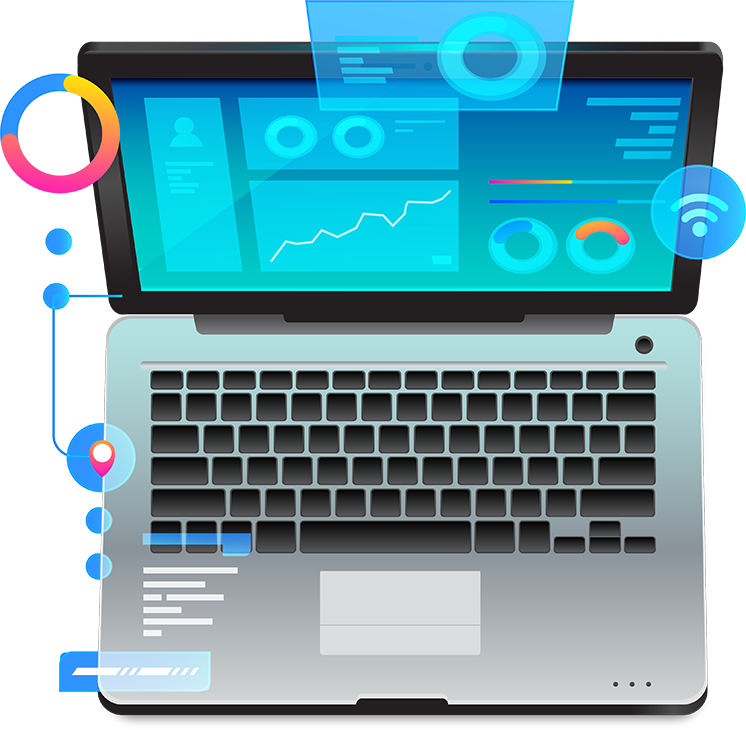 Benefits of implementing Office 365 for your business
Access file anywhere, anytime
Centralized and improvement in communication
Business continuity
Automatic upgrades to new version
Cloud Storage
Secured environment
High ROI
Easy collaboration between users
Want to avail MS Office 365 benefits? Contact us to set up a call.
Contact Us Now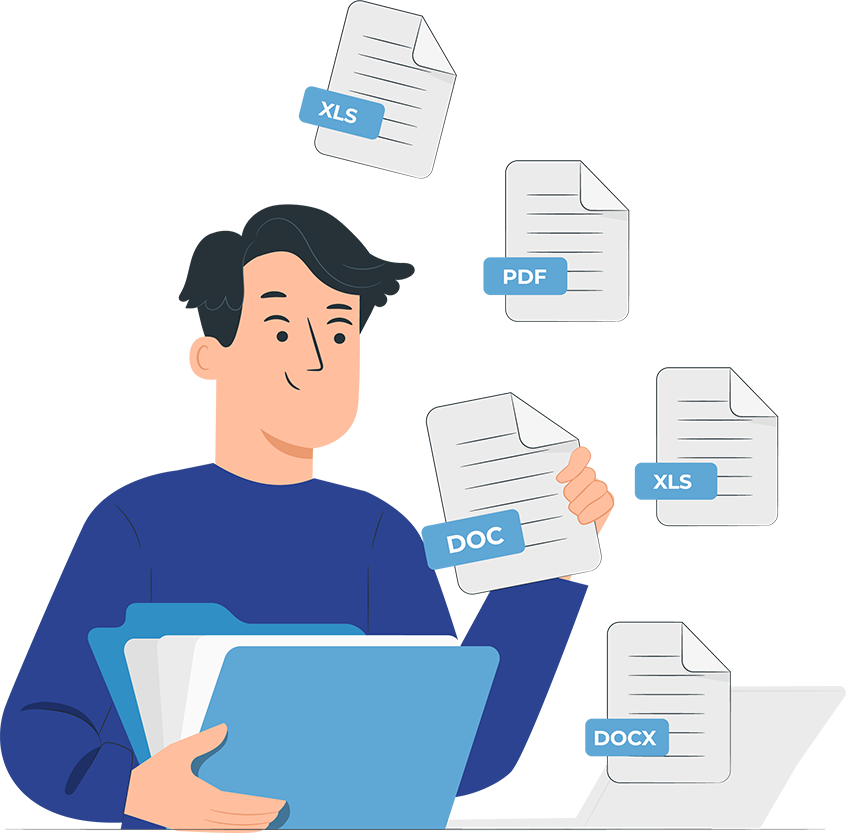 FAQ
Microsoft Office 365 is a cloud-based suite of apps including Word, Excel, PowerPoint, and OneNote. Plans can include other apps and services such as OneDrive, Planner, Publisher, Access, and Skype. Microsoft Teams and Yammer are available at additional cost
No, we manage the migration to MS Office 365 in such a way that entire exercise is over without causing any disruption or minimal disruption.
G2TechSoft can offer unbeatable volume discounts on Microsoft products to various organisations which are unmatched in the industry.
Yes, we do sign Non-Disclosure Agreement.
Yes, you can do it easily. All you need to do is sign in and go to the "manage" panel and perform as instructed.
Yes, documents created by you are legally owe to you.
No. Apps are tailored to work best on each operating system. The apps available for Mac users and the specific features included may be different from those available for PC users. With Microsoft 365, you can use both Windows and Mac computers.
Internet access is required to install and activate all the latest releases of apps and services included in all Microsoft 365 subscription plans. Internet access is also required to manage your subscription account, for example to install apps on other PCs or change billing options. Internet access is also required to access documents stored on OneDrive, unless you install the OneDrive desktop app.